"Vision without action is merely a dream. Action without vision just passes the time. Vision with action can change the world" – Joel A. Barker
"There is something you can do to a problem that is better than solving it and that is dissolving it, how in the world do you dissolve a problem? By redesigning the system that has it, so the problem no longer exists…dissolution involves design as a way of dealing with problems as superior even to research and we don't teach design because we don't know it and understand it" – Dr. Russell Ackoff
Basic facts
The course is offered by SEED/KTH every year in spring term from January to March.
Course page on KTH website
The course gives 7,5 ECTS
The course is offered on the master level
Grading: A – F
Language: English
mPB online manual
Number of students: up to 50
About the course
The course "Transdisciplinary Approaches for System Innovations" aims to provide students with insights about socio-technical processes of systems transitions and equip them with participatory methods to steer sustainability transitions. For this, it focuses on a set of competencies and skills important to address complex challenges of systems transitions to sustainability, including critical and systems thinking, long-term thinking, ability to work in a transdisciplinary context, personal involvement, conflict resolution and consensus-building, dealing with complexity and uncertainty, creativity, practical problem-solving and action skills.
The course was introduced for the first time in January 2017 and since then it constantly develops and provides a platform for learning and exploration for involved teachers, students and societal partners. During the course, students design and implement transdisciplinary projects based on the modular Participatory Backcasting, mPB addressing a complex real-life socio-technical challenge. The challenge is given in collaboration with societal partners of the course. In the previous years, the course collaborated with stakeholders of KTH campus, Hammarby Sjöstad city district in Stockholm, Järfälla municipality, and Stockholm urban food actors.
Transition challenges addressed in the course in the previous years
Course structure
In its four introductory lectures, the course presents elements of Transition studies, Complex system theory, Future studies and Transdisciplinary approaches. Relevant literature from these disciplines is provided for each lecture and seminar.
The main part of the course is project work which students perform in interdisciplinary groups of five. Project groups are created by teachers with the intention to achieve a balance in terms of cultural and educational backgrounds, and gender. The modular Participatory backcasting, mPB serves as a guiding framework for addressing project work. mPB toolbox includes various types of methods: analytical, participatory, scenario and design methods, as well as elements of process design and management.
During eight seminars students are guided through 13 modules of mPB with the use of various facilitation techniques. Students are encouraged to continuously reflect on their own learning and learnings of their peers. The course fosters exploratory mindset and requires a high degree of creativity, it  aims in ensuring an inclusive and outcome-focused collaboration between course participants.
The course includes four special events:
Introductory day to the project work and a (virtual or physical) study visit
Critique session in the middle of the project work
Coaching session for preparation to the final event
Final presentations as a final event of the course.
An important part of the course is students own work in group in-between the seminars and in preparation for the final presentations. Course participants have a chance to learn together with their group mates, explore and manage unique group dynamics they encounter in their project group.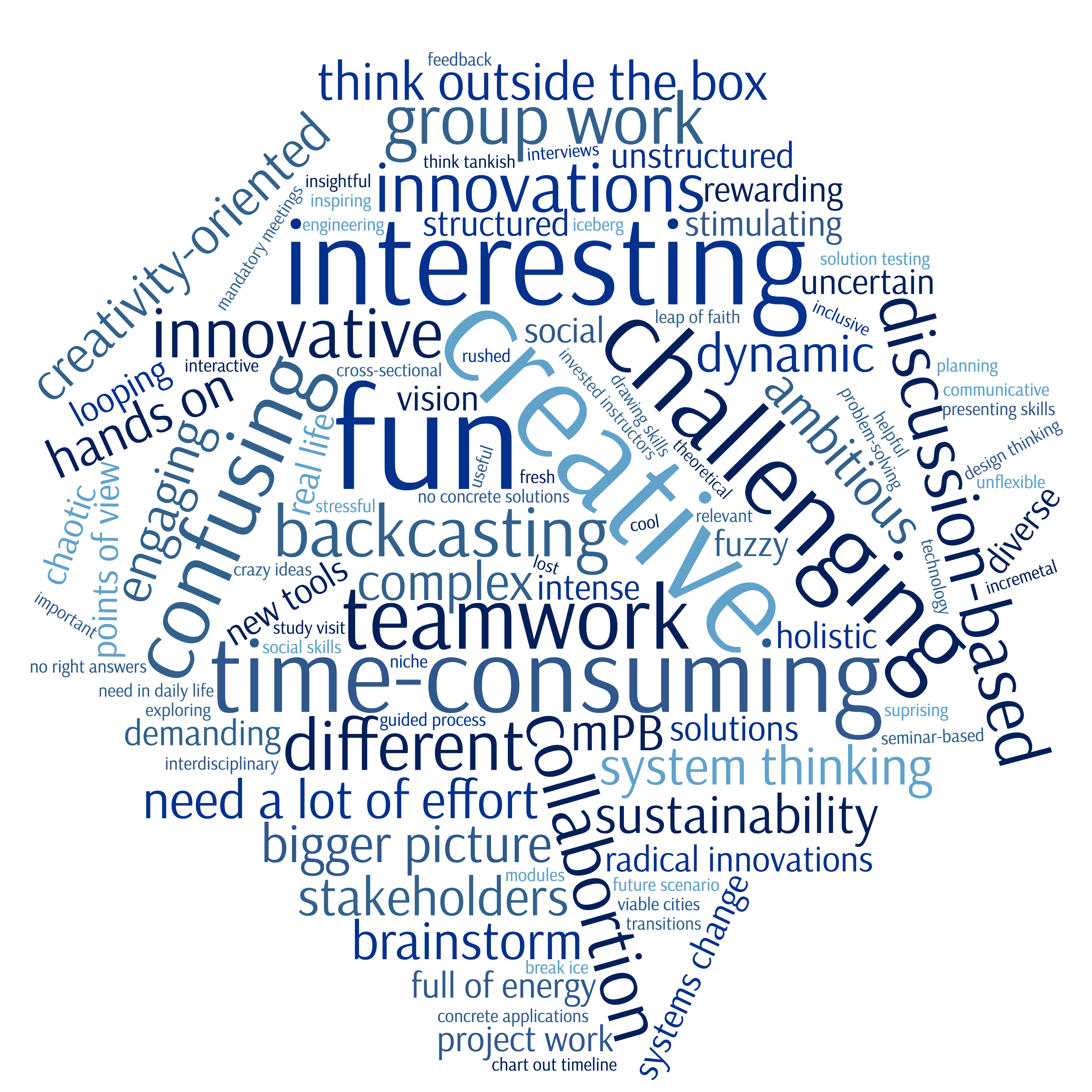 Our approach to teaching and learning
The course is designed with a high degree of collaboration both across scientific disciplines and with societal partners. It is continuously developing in co-creation among the course teachers, students and other participants.
Our approach to teaching is guided by the understanding of learning as a process of exploration which requires constant reflexivity and can lead to unexpected outcomes. In the course, we foster collaborative and active learning among students. We understand a need for multiple roles to be taken by teachers of transdisciplinary courses like ours and try to be flexible and open to learn ourselves when facilitating the learning of others.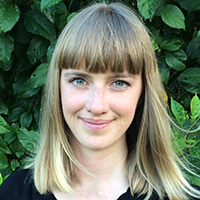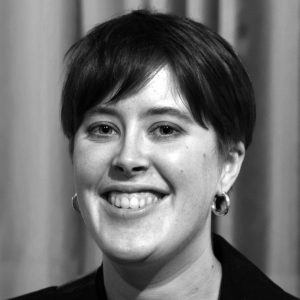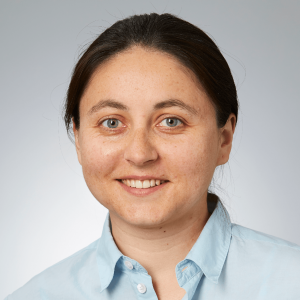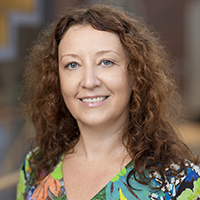 Publications
Pedagogic
Kordas, O., Pereverza, K., Pasichnyi, O., Nikiforovich, E., 2015. Developing skills for sustainability change agents with a participatory backcasting teaching toolbox, in Nesbit, S. and Froese, T. M. (eds.), Proceedings of EESD15: The 7th Conference on Engineering Education for Sustainable Development, University of British Columbia, Vancouver, pp. 086-1–086-10.
Mulder, K., Ferrer-Balas, D., Segalàs-Coral, J., Kordas, O., Nikiforovich, E., Pereverza, K., 2014. Motivating Students and Lecturers for Education in Sustainable Development. International Journal of Sustainability in Higher Education 16 (3), pp. 385–401. http://dx.doi.org/10.1108/IJSHE-03-2014-0033
Kordas, O., Mulder, K., Nikiforovich, E., Segalàs, J., Pasichnyi, A., Pereverza, K., 2013. Paper 52. Advancing ESD in Ukraine: From awareness to orientation towards long-term thinking and societal needs, in Proceedings of the 6th Conference on Engineering Education for Sustainable Development. Cambridge, UK, pp. 317–325.
Mulder K.F., Ferrer-Balas D., Segalas-Coral J., Kordas O., Nikiforovich E., Pereverza K., 2013. Being Scared is not Enough! Motivators for Education for Sustainable Development. In: Caeiro S., Filho W., Jabbour C., Azeiteiro U. (eds) Sustainability Assessment Tools in Higher Education Institutions. Springer, Cham. https://link.springer.com/chapter/10.1007%2F978-3-319-02375-5_2#citeas
The modular Participatory backcasting, mPB
Retrospective analysis of the course design in 2020
Conference talks about the design of the course when run remotely in 2021